Ghana Rugby shows appreciation to Rugby Africa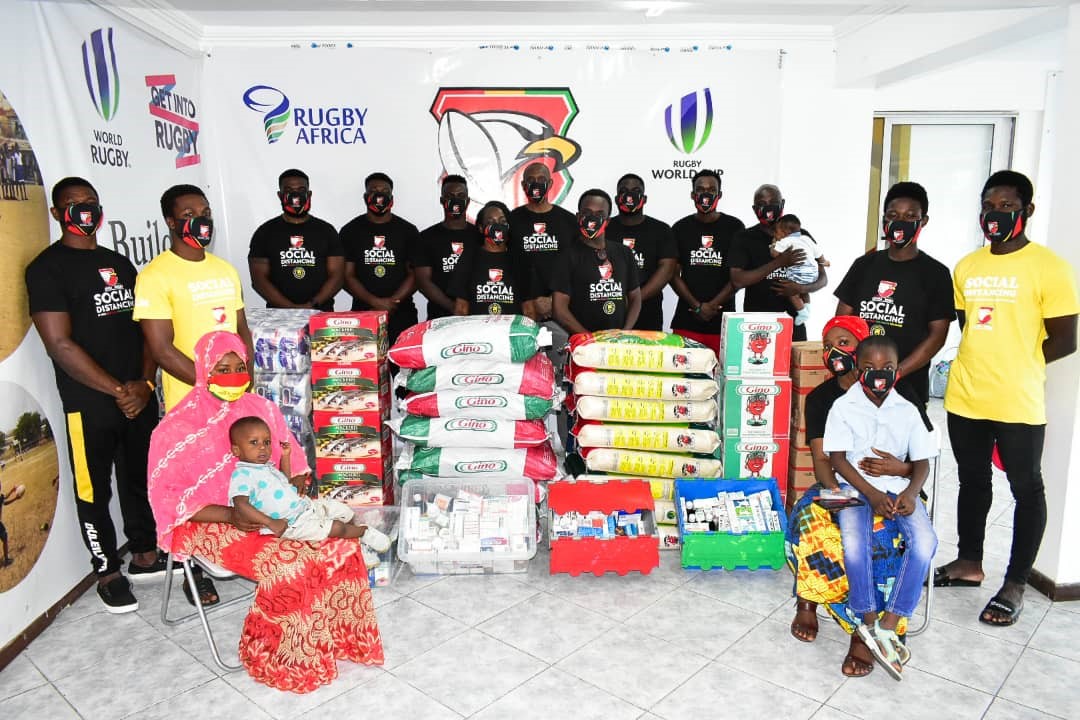 The Ghana Rugby Football Union (GRFU) have extended its warm gratitude to Africa Rugby for their supports in this coronavirus period.
Rugby Africa has been assisting its member associations since the outbreak of the coronavirus pandemic which has brought everything in the world to a standstill.
The Africa Rugby Covid-19 Solidarity Fund is to support its members in keeping the safety protocols and also help provide some essential items to its playing bodies.
In using the fund, Ghana Rugby Football Union engaged in a number of activities that would be beneficial to the health and wellbeing of the players and management.
These activities span from the testing of players and management, providing medication to boost one's immune system, educating the Rugby family on the safety protocols, providing face mask, to the donation of food items.
It would be recalled that recently, the Ghana Rugby Football Union donated some personal protective equipment and essential vitamins to some communities with the support of Africa Rugby to aid in the prevention against the devastating disease. They also assisted the Ghana Rugby Football Union to begin an awareness campaign to propagate the importance of practicing Coronavirus safety protocols.
Ghana Rugby Football Union has tested over 150 times for the Coronavirus of which twelve of its members tested positive.
All these among others is the support that Africa Rugby has given to the Ghana Rugby Football Union in this new-normal and it is greatly appreciated.
Speaking in an interview, the President and Board Chairman of the Ghana Rugby Football Union, Mr. Herbert Mensah on behalf of the association, expressed their gratitude to Africa Rugby.
He stated that the support given so far by Rugby Africa is encouraging and it is something various sports associations the world over should emulate. He also thanked their other sponsors for their great support to the Ghana Rugby Football Union since the outbreak of the devastating disease.
Adding their voices were some Rugby players who also seized the opportunity to express their appreciation to Africa Rugby for the unflinching supports and promised to give of their best when the playing resumes.
Source: Ghana Rugby Football Union