Ghana Rugby congratulates staff after recovering from covid-19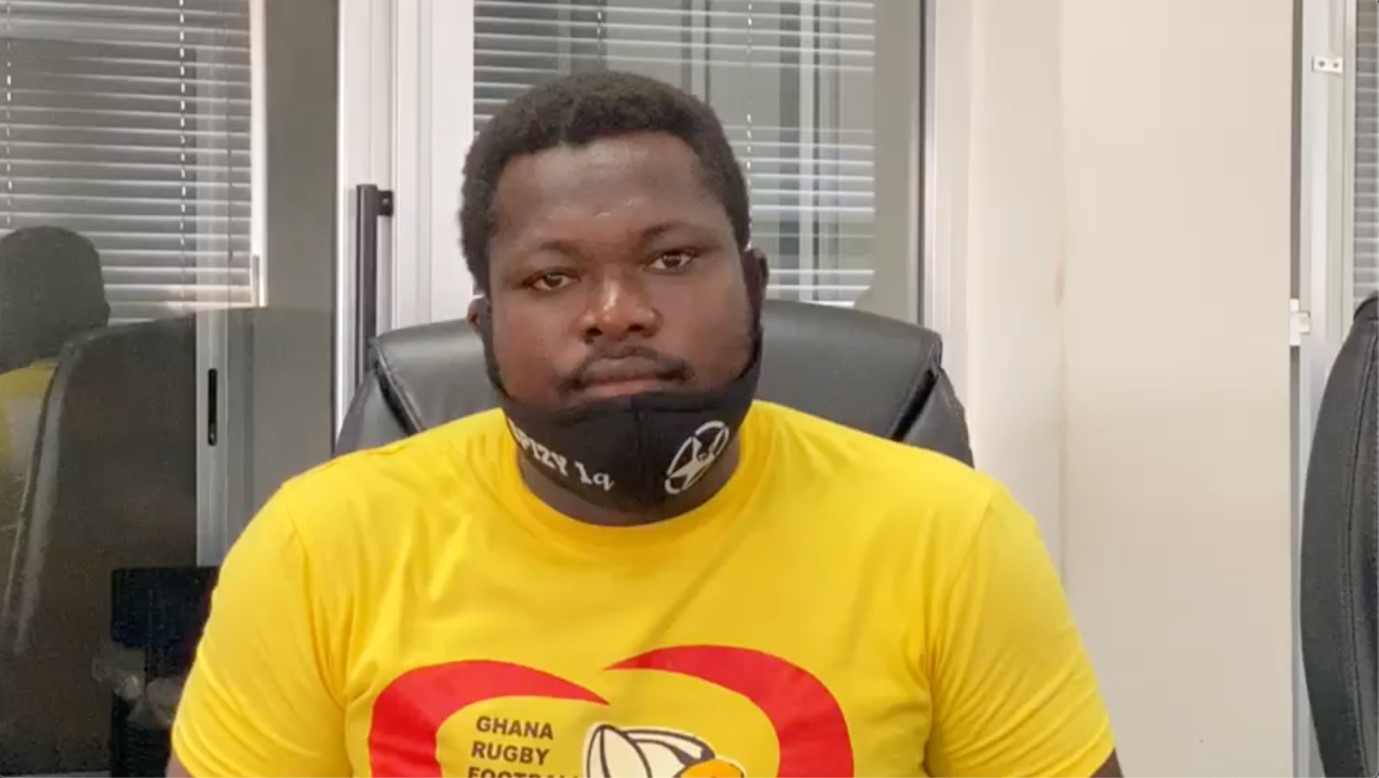 The Ghana Rugby Football Union has congratulated staff who has recovered from the deadly Coronavirus.
Prince Boamah, a prop forward for the Ghana Rugby national team tested positive for Coronavirus weeks ago and has recovered after weeks of treatment and isolation.
Prince Boamah was among four personalities from the Ghana Rugby family who contracted the disease and have fully recovered.
On behalf of the Ghana Rugby Football Union, Mr. Herbert Mensah, the President and Board Chairman of the Union has congratulated Prince Boamah for successfully recovering from the disease which has killed over half a million across the globe.
In a video, Mr. Herbert Mensah seized the opportunity to urge Ghanaians to adhere to the safety protocols since the virus is real and has no respect for humans.
"We [Ghana Rugby] congratulate Boamah [Prince] for his recovery. A number of young boys and girls have tested for Covid-19, some of the results came positive and others were negative, so it's not a big deal because the virus can catch anyone"
"I am proud that Ghana Rugby has responsible people that look after one another which is the value and principle of Rugby. Prince was feeling strong before it came out that he has tested positive for Covid-19 but after weeks of treatment, he has fully recovered and back to work", Herbert Mensah said in the video.
Coronavirus cases in Ghana
Ghana has recorded 35,142 cases of the novel Coronavirus after 736 new cases were recorded as of July 30, 2020.
The latest update from the Ghana Health Service shows that 31,286 persons have recovered with the active cases now at 3,681while 175 persons have sadly died.
Source: Ghana Rugby Football Union