Rugby Africa Cup – Ghana On The Verge Of Quarter-Final After Victory Over Algeria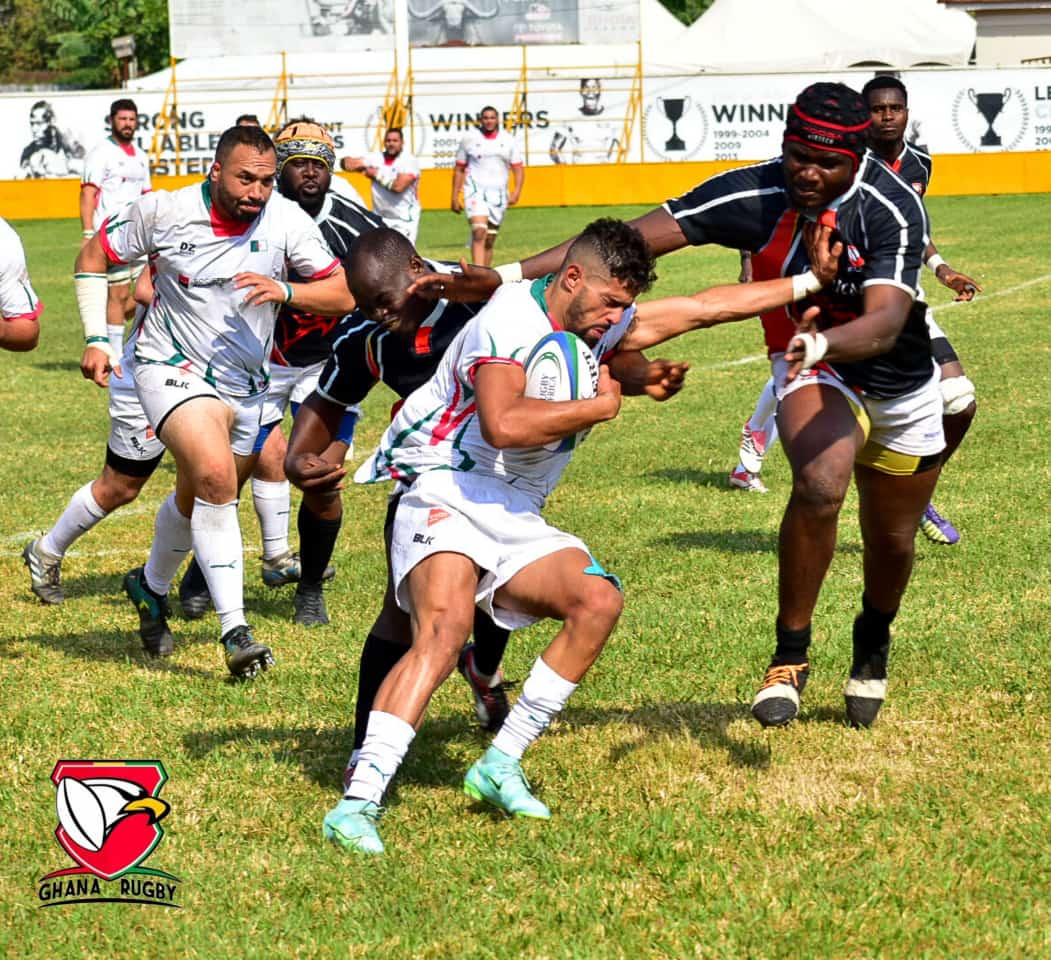 The national rugby team, the Eagles are on the verge of securing a Top 8 spot in the Rugby Africa Cup after a come-from-behind win over Algeria in Kampala on July 14.

After suffering a humiliating defeat against Uganda in their opening campaign on July 10, Ghana was in a make or break situation heading into the game against Algeria.

The Eagles produced a spirited display to overturn a horrible first half result.

Ghana ranked 87th in the world, trailed Algeria 20-3 at halftime but rallied back in superb fashion to win 22-20.


Coach of the side, Lovemore Kuzorera has explained why the team was so poor in the first half.

"We made a couple of mistakes in the first half, and I believe we didn't settle in time but after the first half, we spoke as a team"

Captain of the Eagles, Selorm Gavor, revealed why the team was flying high in the second half of the game against Algeria.


"I think we just decided to look after the ball a bit better. We looked after the ball and kept possession instead of just giving them rights to play with the ball. We showed what we can do and did keep the ball in the end. They really enjoyed it and that's what you want to do when the players pass and move the ball around", he concluded.

Ghana will make it to the Top 8 of the Rugby Africa Cup if Uganda beats Algeria on Saturday.

Source: Source: Benaiah Elorm Dafeamekpor