Ghana Rugby shares the story of Prince Boamah after recovering from covid-19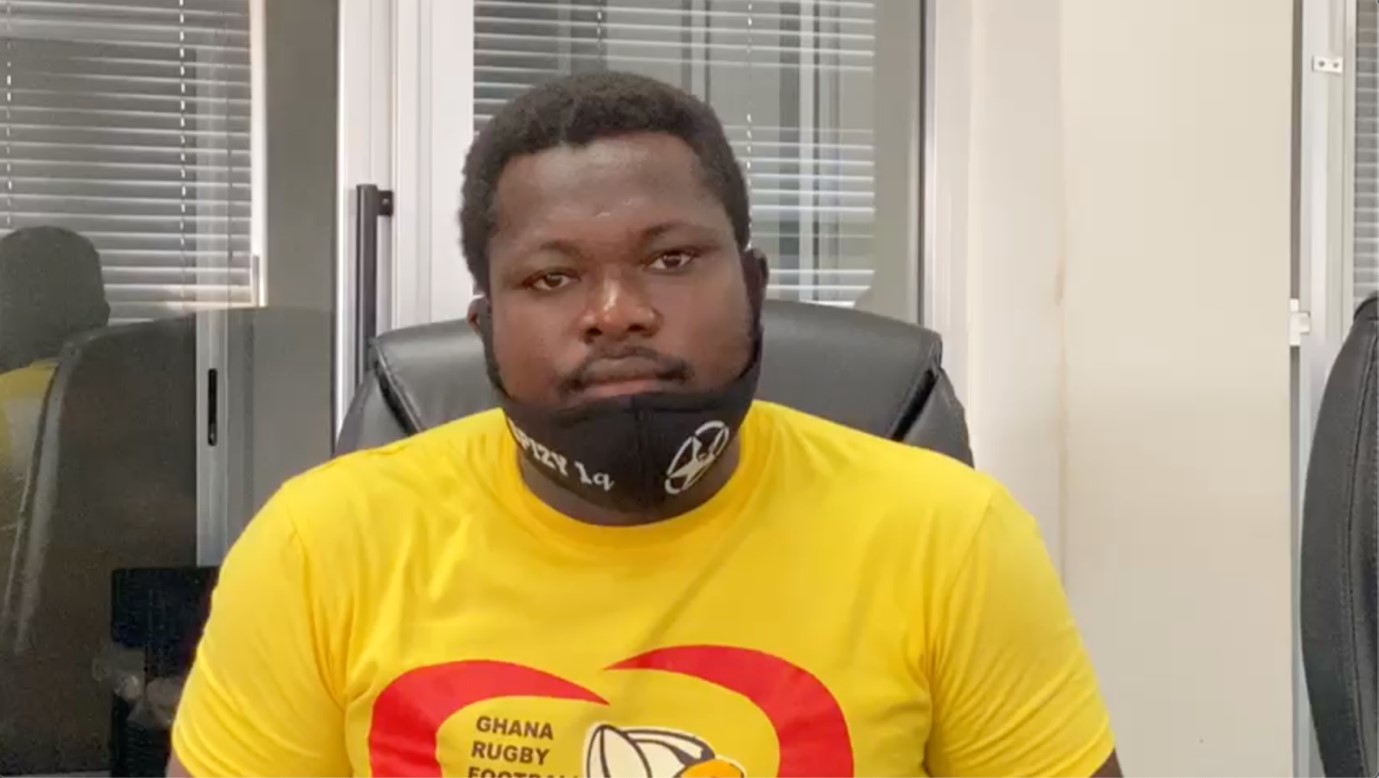 A prop forward with the Ghana Rugby national team, Prince Boamah has shared his story after recovering from the deadly Coronavirus.
Boamah was among four staff from the Ghana Rugby family who contracted Coronavirus but have now recovered after weeks of treatment and isolation.
Sharing his story in a video, Prince Boamah said he contracted the devastating disease weeks ago and was put in isolation.
He recounted his experience whilst in isolation, stating that "it was not easy".
In the video, Boamah stated that thanks to the Africa Rugby and the Ghana Rugby Football Union, he was put on drugs and weeks later tested negative for the disease.
"I tested positive for Covid-19 weeks ago, the virus is real, and it was not easy [While in Isolation]. But with the support of Africa Rugby and Ghana Rugby Football Union, I was put on drugs and later went for testing and the result came negative."
Prince Boamah, however, urged Ghanaians to adhere to the safety protocols like social distance, wearing of nose/face masks, the use of alcohol-based hand-rub, etc to avoid contracting the virus.
Coronavirus cases in Ghana
Ghana has recorded 35,142 cases of the novel Coronavirus after 736 new cases were recorded as of July 30, 2020.
The latest update from the Ghana Health Service shows that 31,286 persons have recovered with the active cases now at 3,681while 175 persons have sadly died.
Source: Ghana Rugby Football Union